BARFGOLD
Barfgold - A piece of love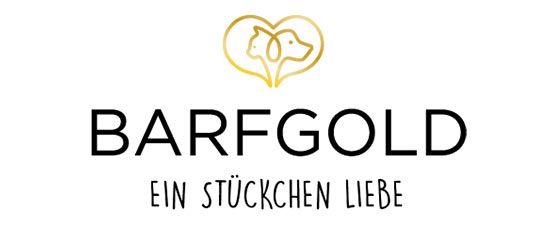 - Natural raw meat feeding
- loose cubes and therefore easy to portion
- for over 15 years of experience in dog nutrition
- best quality - meat from the food industry
The family business has 50 years of experience in the meat industry. The wish was to be able to offer easy and clean handling of frozen meat in the best quality.
All meat products from Barfgold are frozen, then cut into cubes and packed in practical resealable bags. The quick freezing of the raw material guarantees the freshness of the meat. Since the meat is cut in the frozen state, this can be removed from the bag - piece by piece. The bones are also frozen individually so that they can also be easily removed from the bag when they have not been thawed.
All raw materials come from renowned slaughterhouses in Europe and are therefore subject to German and European regulations. There are strict drug regulations in Sweden, which is where a large proportion of beef products come from. The goods originate primarily in Germany, but since the large demand cannot be completely met from the region, other products come from Ireland, France and Belgium.
A little bit of love in the bowl of the dog as well as the cat!